E-Transfers now available to pay your charge account
Actions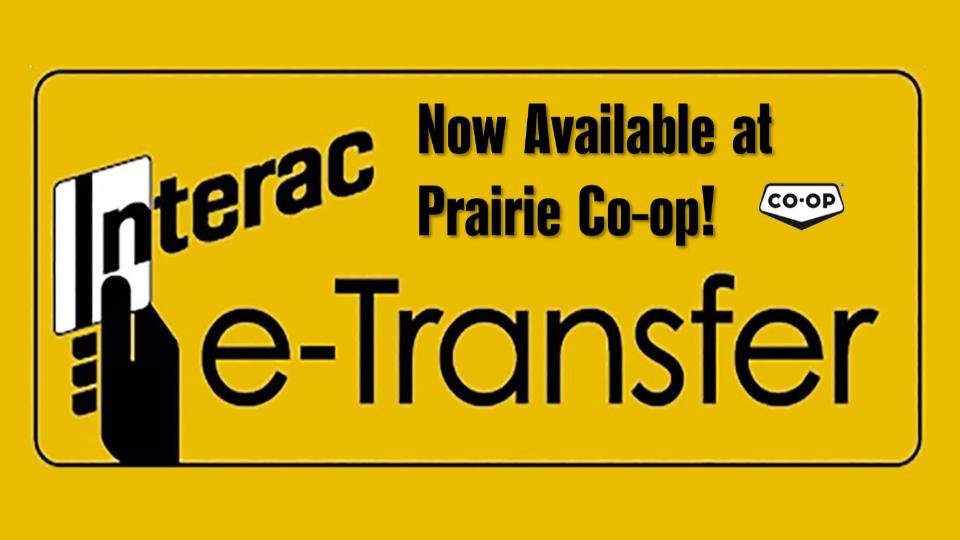 E-Transfers now available to pay your charge account
October 29, 2020
In order to serve you better, e-Transfers are now available at Prairie Co-op. At this time, e-Transfers are only accepted as a form of payment for your Prairie Co-op charge account.
If you are interested in utilizing this service, here's how to do it:
The e-mail address is etransfer@prairiecoop.com.
No password is necessary.
In the message box, please include your full name and Prairie Co-op Member Number (the five-digit number you tell the clerk when you make purchases)
Only available for charges on your charge account.
Any questions? Please call the Admin office at 306.728.5497 Monday to Friday, 9am to 5pm, or speak to someone at your financial institution.
Discover more: