New Home Centre in Melville Opening Monday, April 12
Actions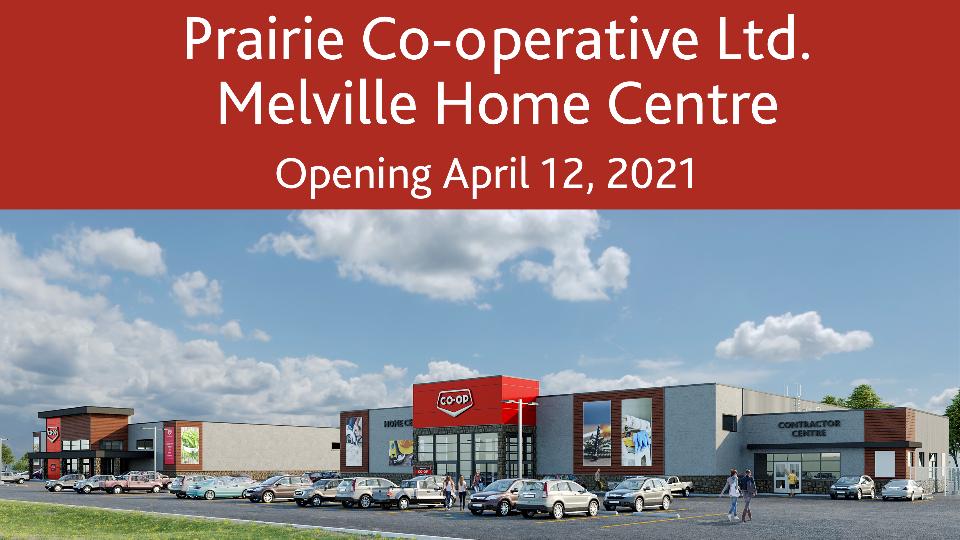 New Home Centre in Melville Opening Monday, April 12
March 29, 2021
After months of planning and construction, the date of the opening of the new Melville Home Centre is nearly here. The old location at 304 — 1st Ave East will have its last day of operation on Saturday, April 3. The store will be closed from Monday, April 5 to Saturday, April 10 to facilitate the remainder of the move, and to finalize the setup of the new store.
In December, 2018, we announced the exciting news that Melville was getting two new stores — a new Food Store and a new Home Centre.
Construction started in May, 2020, and although this year has been challenging due to the pandemic, we were able to meet our target opening date.
On Monday, April 12, the new store will be open at 7:00 am. It is located at #200 — 1 Veterans Way, and features 13,000 square feet of retail space and a drive-through lumber yard. The new hours of operation are:
Monday to Friday, 7am to 7pm | Saturday 8am to 6pm | Sunday Noon to 5pm
Discover more: