Co-op creates partnership with Bushel Plus
Actions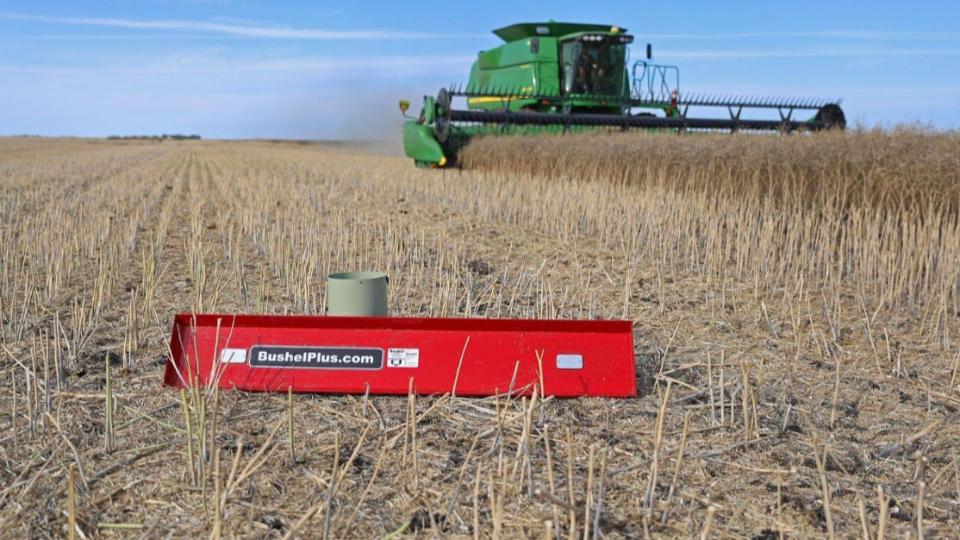 Co-op creates partnership with Bushel Plus
August 20, 2020
We are proud to announce that Federated Co-operatives Ltd.'s Farm Hardware Division has partnered with Bushel Plus as a newly approved supplier.
Who Is Bushel Plus?
From German Ag Engineering, to the heart of the prairies, there is one thing that Bushel Plus believes in, and that is better farming. Farming that is safer. Farming that produces results. That's why Bushel Plus developed a drop pan solution that replaces old, dangerous activities with safety and convenience, creating easy and accurate results that help maximize combine efficiency.
Based in Brandon, MB, owners Marcel and Chris have tirelessly sought to use their knowledge and passion to improve farm efficiency. Joining forces with the best combine specialists in the world lead to the development of the Bushel Plus System and since its inception in 2018, Bushel Plus has worked with multiple combine manufacturers and dealers to incorporate it into their internal training, customer combine clinics and prototype testing.
In short, the team at Bushel Plus lives and breathes combines.
What is the Bushel Plus System?
The truth is, farmers have been checking for harvest loss since the first combine was invented. What's different today is how the Bushel Plus System has revolutionized the process.
It's the easiest and fastest way to calibrate combine loss sensors and boost machine efficiency, all while keeping farm families safe. With our remote-controlled drop pan system, farmers can attach & release the pan, and clean and calculate a grain sample faster than ever before, while at the same time, getting more reliable results. It works like this:
One System – 4 Simple Steps:
1. Magnetic system attaches to any combine in seconds
2. Remotely release Drop Pan
3. Clean sample with the Bushel Plus Air Separator
4. Check results with our new APP
Do all four steps within a few short minutes!
Complete System Includes:
• two pans for different stubble conditions
• a separation system to clean the sample in mind-blowing 30 seconds
• custom app which calculates results in seconds and tracks machine - all in less than a few minutes
• See https://bushelplus.ca/bushel-plus-harvest-loss-system/ for full system details
We all know harvest is go-time and with no time to waste, our system lets farmers work not only safer, but also saves time so they can put more grain in the bin and spread less of it on the field.
For more information about Bushel Plus products, or any other Ag equipment needs, contact one of our Ag Team members
Cupar — 306.723.1200 | Lipton 306.336.2333 | Strasbourg — 306.725.3200
Discover more: