Our Profits are Your Profits
Actions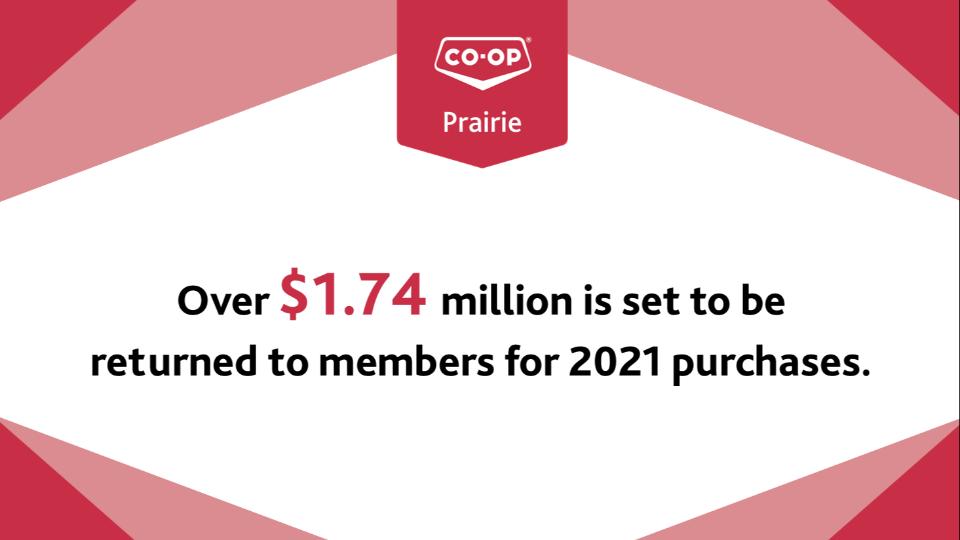 Our Profits are Your Profits
April 8, 2022
Prairie Co-op is a different kind of business: a business that is owned by the people who shop with us in our community. We are proud that we share our profits with our members who support us.

Our 2021 Patronage Allocations have been approved by our Board of Directors. Our allocation on 2021 fiscal year purchases are the following: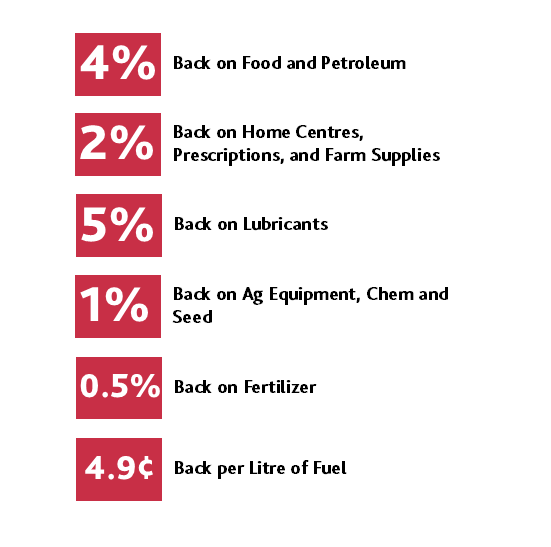 We are allocating $2,628,613 in equity and cash to our members, with $1,747,936.36 of that allocation being returned to our members in cash. As a comparison, the 2020 total allocation was $1,564,887, with $1,022,363 returned in cash.
With these amazing results, we are making a difference in people's lives. We are targeting to have cheques and equity statements out in April. If you have any questions about your equity statement, please call the Administration office at 306.728.5497, Monday to Friday, 9 am to 5 pm, and we would be happy to answer any of your questions.
Discover more: