Virtual AGM Attendee FAQ/User Guide
Actions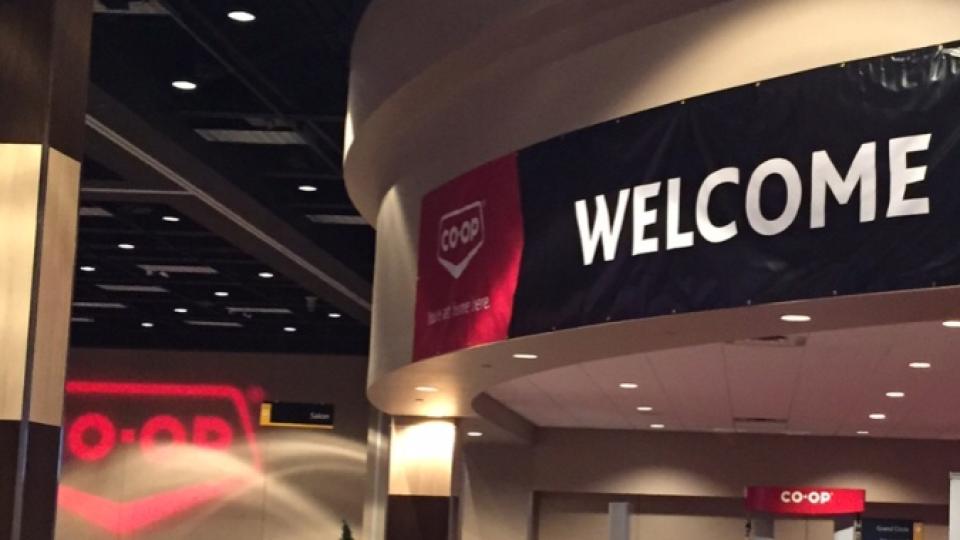 Virtual AGM Attendee FAQ/User Guide
April 27, 2021
Our AGM will be held virtually on May 26, 2021 at 7pm.
Pre-registration for the AGM is necessary. E-mail us at agm@prairiecoop.com with your full name, membership number and e-mail address to sign up. The last day to register is Thursday, May 20 at 5:00pm. The Information package will be available on our website for download.
Once you have registered and received your e-mail invitation, click 'Accept' to add it to your calendar.

Download WebEx to your computer before the meeting date, so that you are ready to attend the meeting.
The virtual 'waiting room' will be open before the meeting starts. Approximately 10-15 minutes before the AGM starts, you can click 'Join Event' to be connected. We recommend that you connect using your computer audio, but realize that may not be feasible, so the toll-free number is included in the invitation. The event number is also the access code, and the event password should be in the invitation.
Please make sure you enter in your first name, last name, and membership number.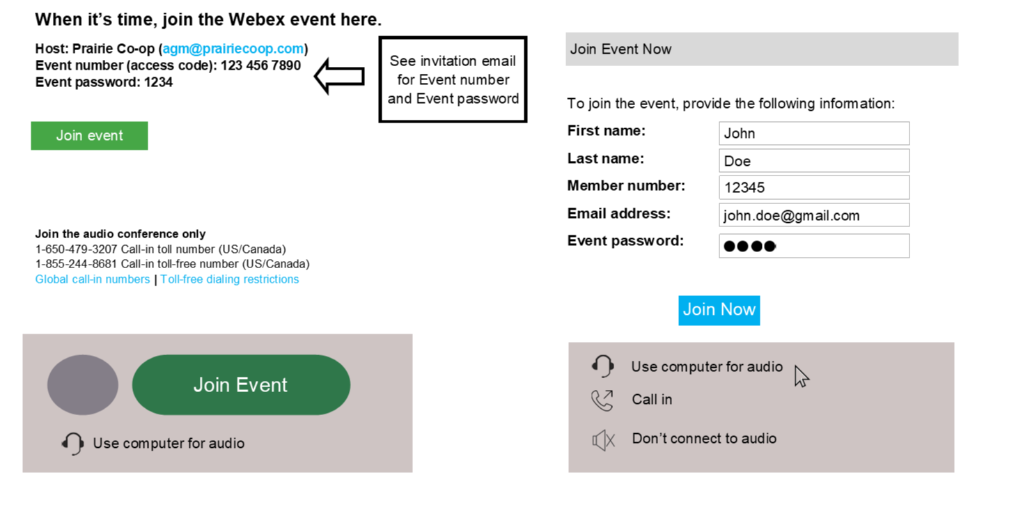 Once connected, you may see people on camera, or a shared presentation. On the right-hand side there are some options for interacting. You can see the names of the panelists, presenters, and host. All participants will be muted during the AGM, and you should turn your camera off.
If you have a question, select to whom you want to ask the question, then type in your question in the chat box.
Polls will be conducted for voting. Make your selection and hit the 'Submit' button. Once the time limit runs out, the poll will close and no further voting may be done. Attendees will be advised as to the time remaining on the poll. If all votes are in, the poll will close before the allotted time.

To exit the meeting, click on the 'End Event' button (red circle with X).
If you are having issues connecting, please follow these instructions:
Reboot your PC.
Retry connecting using your device.
If you are still having issues, try connecting to the audio portion of the event only. These details (Event number and password) will be included in the e-mail invite, as well as the call-in toll-free number.
Discover more: