Saskatchewan Coins Fundraiser for Local Schools
Actions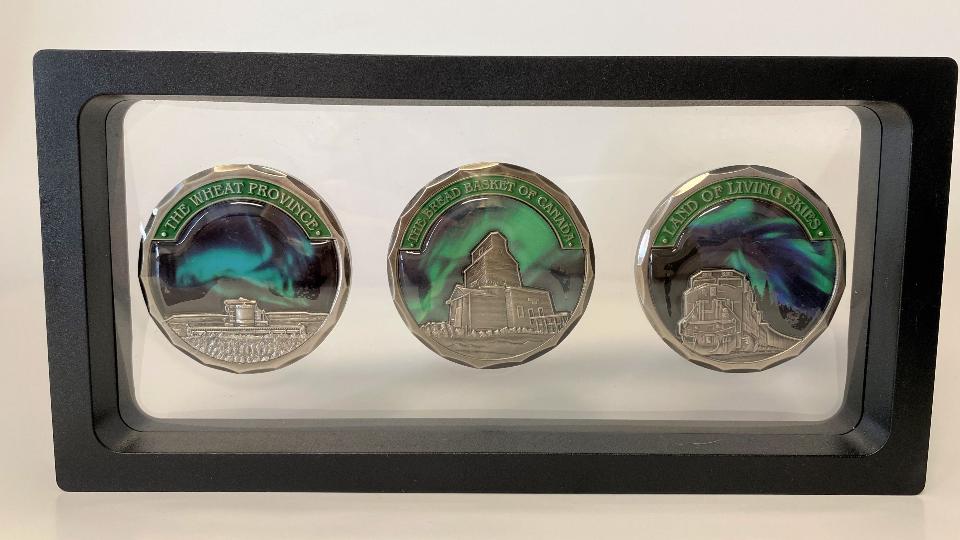 Saskatchewan Coins Fundraiser for Local Schools
January 18, 2022
Commemorative challenge coins have had a long history with military and police organizations. A challenge coin is a small coin or medallion that bears an organization's insignia or emblem and is carried by the organization's members. Traditionally, they might be given to prove membership when challenged and to enhance morale. They are also collected by service members and law enforcement personnel. Historically, challenge coins were presented by unit commanders in recognition of special achievement by a member of the unit. They could also be exchanged in recognition of visits to an organization.
RCMP Const. Ariane Muirhead started designing commemorative coins in 2015, with a coin created to recognize PTSD (Post-Traumatic Stress Disorder) among first responders, and to raise money to support mental health initiatives. To date, 3,000 of these coins have been sold across Canada.
Constable Muirhead has designed other coins over the years, and has raised an impressive $125,000 for community groups like the Robert G. Combe Royal Canadian Legion, the Melville Food Bank, Rail City Industries, Melville Community Works, and the breakfast programs in local schools.
Prairie Co-op has partnered with Constable Muirhead to sell her latest collection of commemorative coins: her Saskatchewan collection. There are three different coins in this collection, each with an iconographic Saskatchewan image featured against the Northern Lights. The Wheat Province depicts a swather; The Bread Basket of Canada depicts a grain elevator; and The Land of Living Skies depicts a train engine. The back of each coin depicts the Saskatchewan shield of arms and the crown, surrounded by ten maple leaves.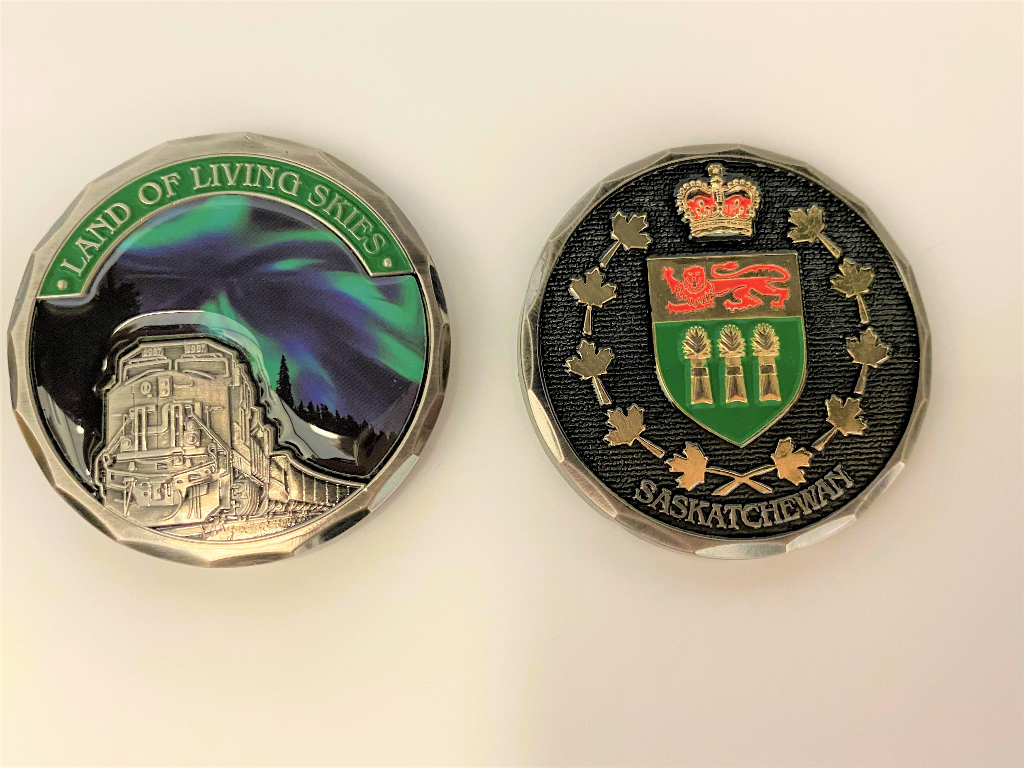 The coins were available in sets of three and singles, and were distributed to several Prairie Co-op locations in late November. They were incredibly well-received by our customers, and quickly sold out. We raised a total of $1,820. All the proceeds will go to fund the breakfast/nutrition programs in our communities' schools: Davison School, North Valley Elementary, St. Henry's Junior School, Lipton School, Ituna School, Kelliher School, and Bert Fox High School. Each school has a $260 Co-op Gift Card to purchase items to feed their students.
We started the presentations on Monday, January 18. Allen Lutz from the Prairie Co-op Melville Gas Bar presented Davison School Principal Darla Nashiem and St. Henry's Junior School Principal Shannon Hahn with their Co-op Gift Cards.
Davison School — Principal Darla Nashiem and Allen Lutz, Prairie Co-op Melville Gas Bar Manager.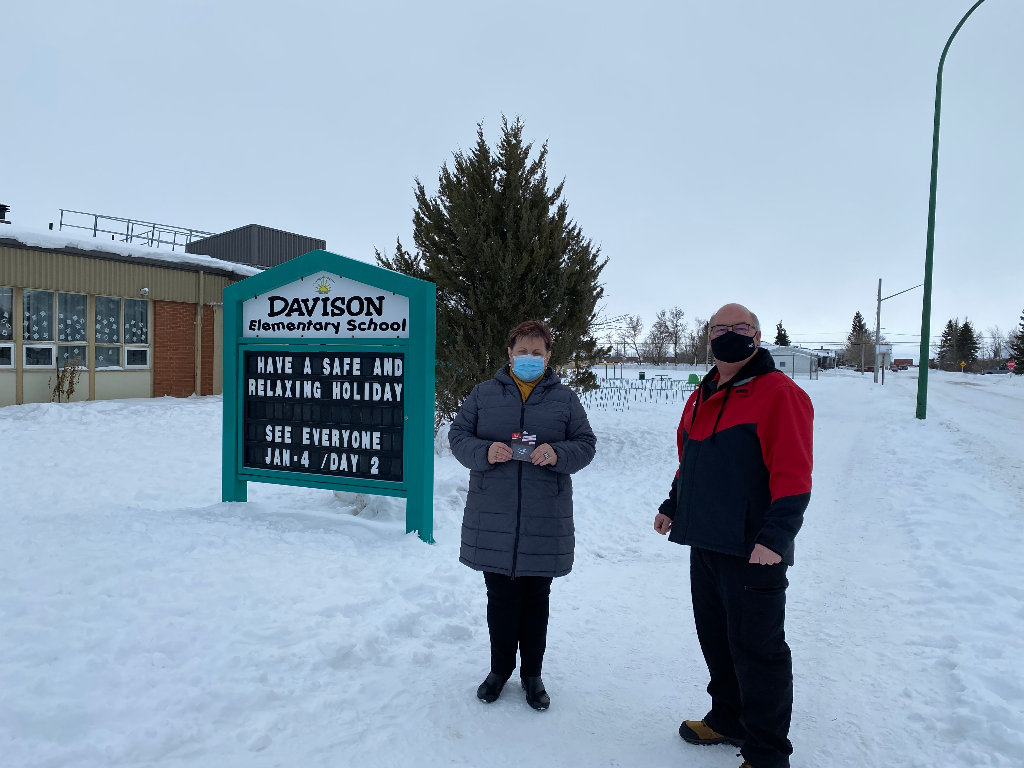 St. Henry's Junior School — Principal Shannon Hahn and Allen Lutz, Prairie Co-op Melville Gas Bar Manager.
On Thursday, January 20, our Petroleum Manager, Chad Kohlenberg stopped by North Valley Elementary in Neudorf to present them with their $260 Co-op Gift Card.
North Valley Elementary — Principal Twila Riffel and Chad Kohlenberg, Petroleum Manager.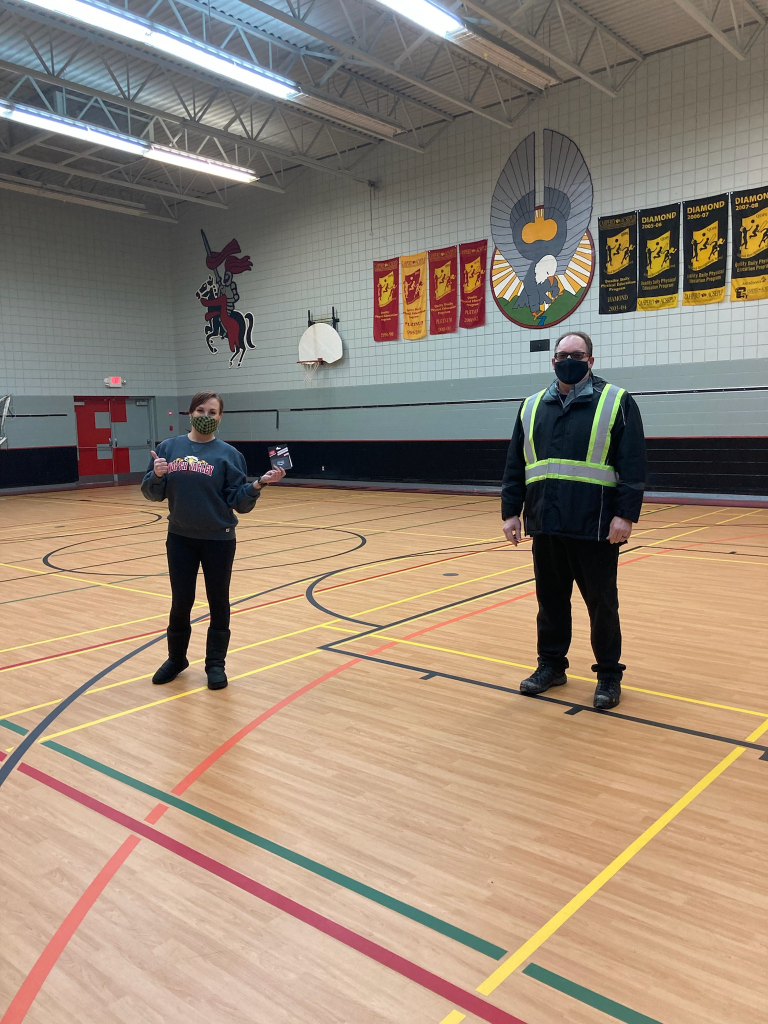 On Friday, January 28, Lipton School received their $260 Co-op Gift Card.
Lipton School — Lipton Store manager James Kifferling went to Lipton School to present it to Principal Sarah Geisler.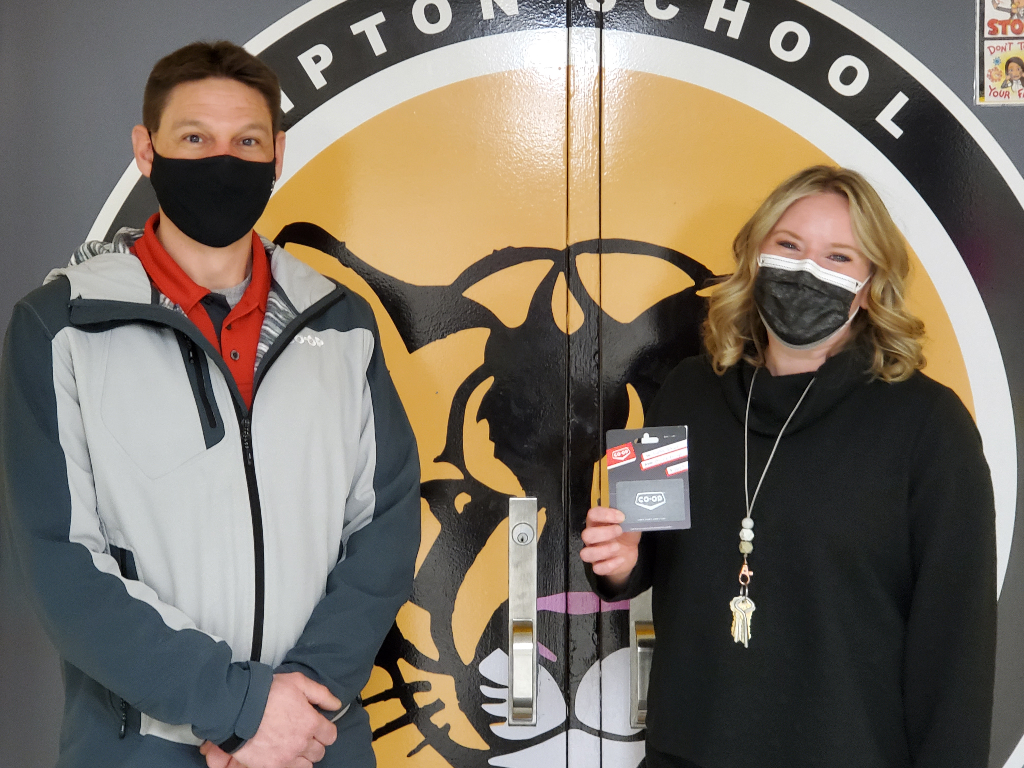 On Tuesday, February 1, Kathy Bashutski, who manages both the Kelliher Food Store and the Kelliher Farm Supply, presented Kelliher School Principal, Miranda Wenc with their $260 Co-op Gift Card.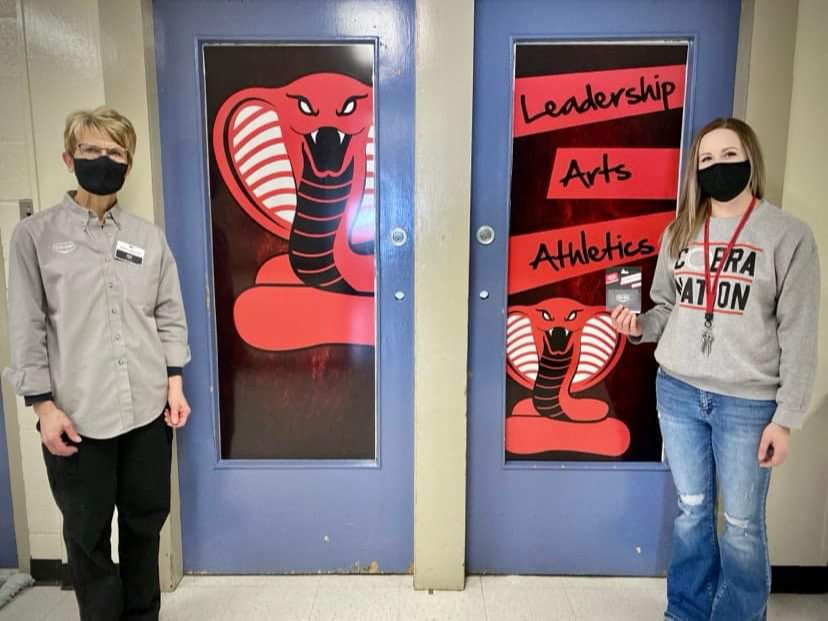 On Friday, February 4, Jennifer Moxham, the manager at our Ituna location, presented Brittany Gent, Ituna School Principal, with their $260 Co-op Gift Card.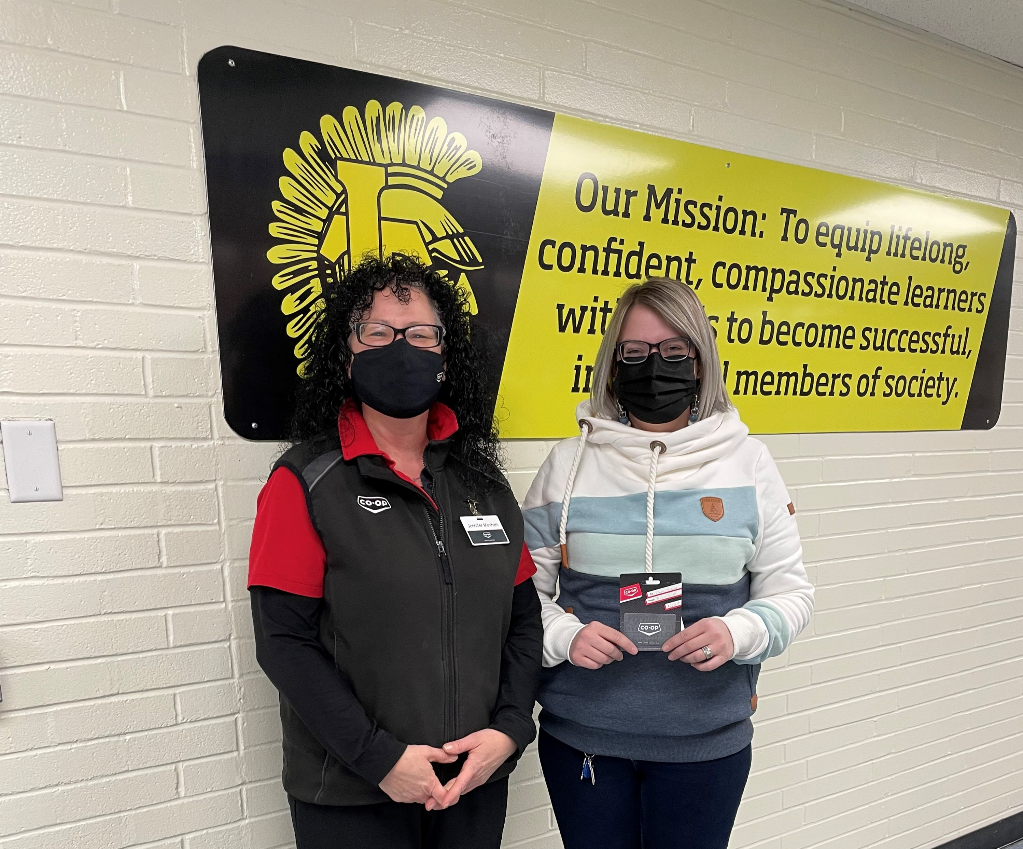 On Monday, February 7, the last Co-op Gift card was given out. Donna Wilkes, the manager of the Fort Qu'Appelle Home Centre, presented Julie Stiglitz, Principal of Bert Fox Community High School, with a $260 Co-op Gift Card.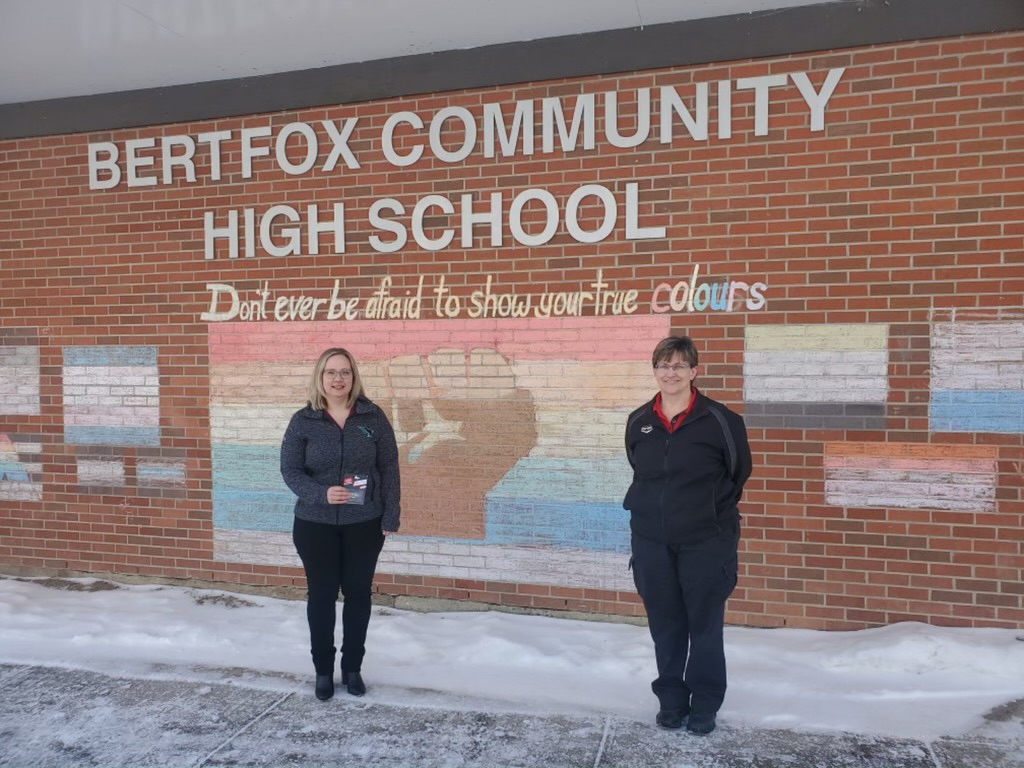 Discover more: