Prairie Co-op Donates $7,000 to MCS STEM lab
Actions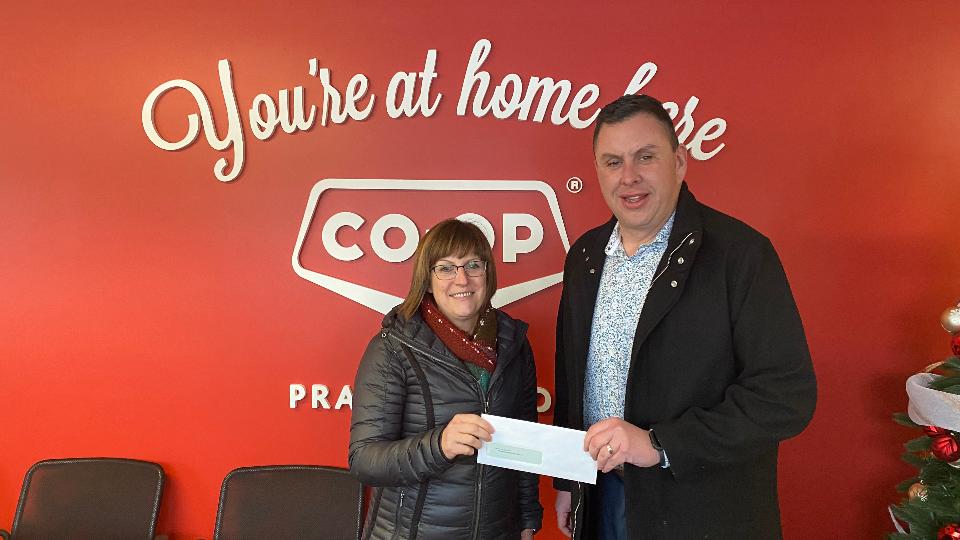 Prairie Co-op Donates $7,000 to MCS STEM lab
January 12, 2023
Education and youth development are two areas of focus for Prairie Co-op's donations and sponsorships.
Melville Comprehensive School is in the process of starting a STEM (Science, Technology, Engineering, and Math) creative lab in the school, as well as STEM mobile lab carts for classroom use. The creative lab will be a safe space, available before school, at lunch, and after school, for students to create, collaborate, and learn, while having fun with their peers.

Prairie Co-op is very proud to be one of the sponsors of this very worthy endeavour. Terry Vanmackelberg, General Manager of Prairie Co-op, presented MCS librarian Sheila Bokor with a cheque for $7,000 towards the STEM lab.