Prairie Co-op Community Investment
Actions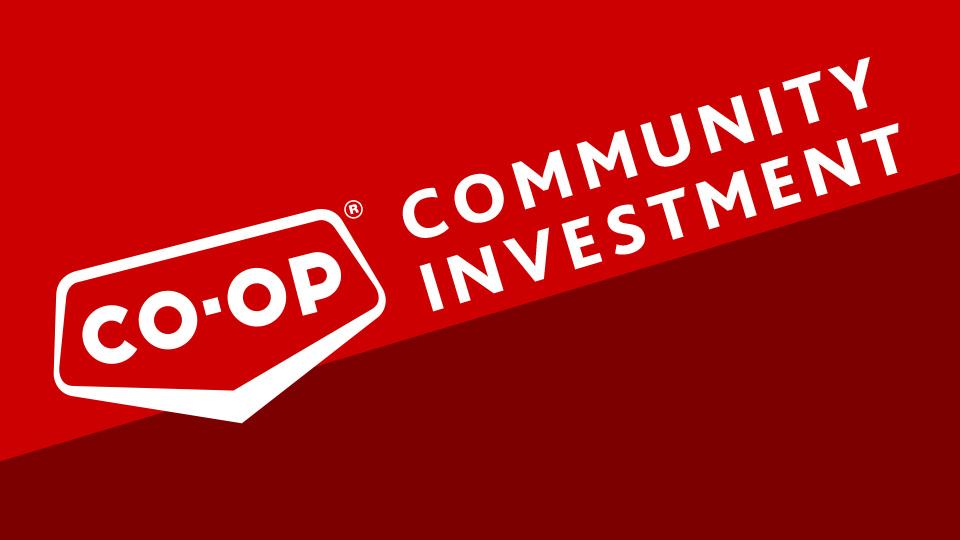 Prairie Co-op Community Investment
October 31, 2022
Prairie Co-op was built to serve, grow and invest in our community. That's why we return our profits to local members and support the causes that matter to you. If you're making a difference in our community through a non-profit, charitable organization, or community group, we welcome your application to one of our local community support programs.
Please read the following Sponsorship and Donation Guidelines below, prior to filling out your online application to ensure that you are eligible. A complete, printable version can be found here.
The following guidelines have been implemented by Prairie Co-op:
Large annual donations will be considered by the Board of Directors at their annual planning meeting. Large requests (over $3,000) received after that meeting will be considered on a quarterly basis.
Third-party fundraising requests will be declined.
Contributions in-kind, including gift cards, will be made in lieu of cash whenever possible.
Co-op signs, banners, posters, or other promotional material will be displayed at sponsored events whenever possible. Pictures of your event will also be requested.
Religious organizations, with the exception of secular activities open to those of all faiths, such as operating a shelter or a group program, will be declined.
Requests by, or for individuals, political organizations, advocacy groups, for-profit organizations, organizations that represent a conflict of interest for Prairie Co-op, organizations involved in promoting controversial issues that are not in alignment with our values or guiding statements will be declined.
Individual teams or small sports organizations that do not benefit a significant portion of our community will not be considered. Teams that are for the benefit of an under-represented portion of our community may be considered.
Telephone solicitations will not be considered.
We support causes that are in the Prairie Co-op trading area. We do not consider applications for groups or projects outside of our trading area that can be helped by their local Co-op.
We support organizations that are loyal to Prairie Co-op. Either the organization or group, or individuals involved with the group must have a Prairie Co-op number.

Donations and Sponsorships Learn More
Prairie Co-op will support community events and groups, charitable organizations and other worthy causes to the best of its ability. This application is for monetary and product donations for events, schools, and charitable organizations. If you are looking to build a playground, community site, or are working on a large-scale project, and are requesting over $3,000, then the Community Support Fund application is what you need to fill out.

Community Support Fund Learn More
At Prairie Co-op, we are pleased to contribute positively to the communities in which we do business through our Community Support Fund. This program is for donations of a sizable nature — over $3,000.
Community Event Fundraising Learn More
Hosting a local fundraising event?
Co-op offers equipment and donation bundles to help your non-profit or community group host a fantastic local fundraiser.
Gift Card Fundraising Learn More
Want a simple fundraiser for your club or school?
Sell CO-OP® Gift Cards and you'll keep a portion from every sale. It's the perfect solution for groups, clubs and schools who need to fund programs and activities.
Supporting our Community Partners
We look forward to working with you to build a better community. For more information please contact us by email at marketing@prairiecoop.com or by phone (306) 728-5497, and ask for Kim.
Discover more: