Meet Paul Screpnek, our new Agro Division Manager
Actions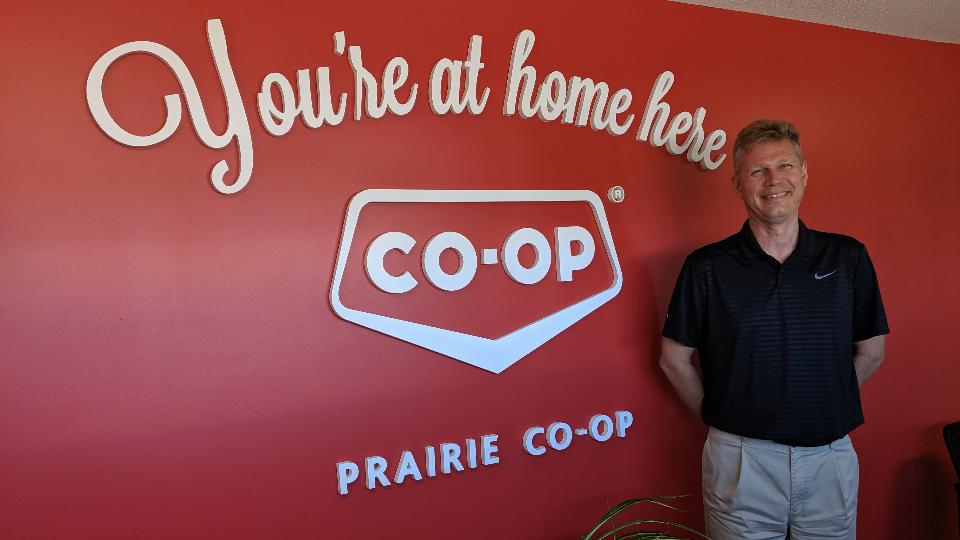 Meet Paul Screpnek, our new Agro Division Manager
September 11, 2020
All of us at Prairie Co-op are very happy to announce that Paul Screpnek has joined us as Agro Division Manager effective September 9, 2020. In this role, Paul will lead Prairie's Ag and Petroleum teams in all our trading areas. Paul will be based in the Melville Administration office.
Paul brings 30 years of agricultural industry experience. He has held different roles throughout his career including research technician, agronomist, retail site manager, research analyst, ag business representative and crop production advisor. His most recent employers include Nutrien AgSolutions, BASF and Saskatchewan Crop Insurance.
Paul has been an active contributor to the Melville community. His community and volunteer roles have included a Minor Hockey Assistant Coach/Coach, Minor Hockey Board Director and Minor Ball Coach.
Paul grew up on a farm in Saskatchewan and has been closely tied to the ag industry all of his life. He has a bachelor of science degree in agriculture (with a major in Soil Science and minor in Ag Economics) from the University of Saskatchewan. He is also a registered Professional Agrologist by the Saskatchewan Institute of Agrologists and a Certified Crop Advisor.
Join us in welcoming Paul to the Prairie Co-op team!
Discover more: