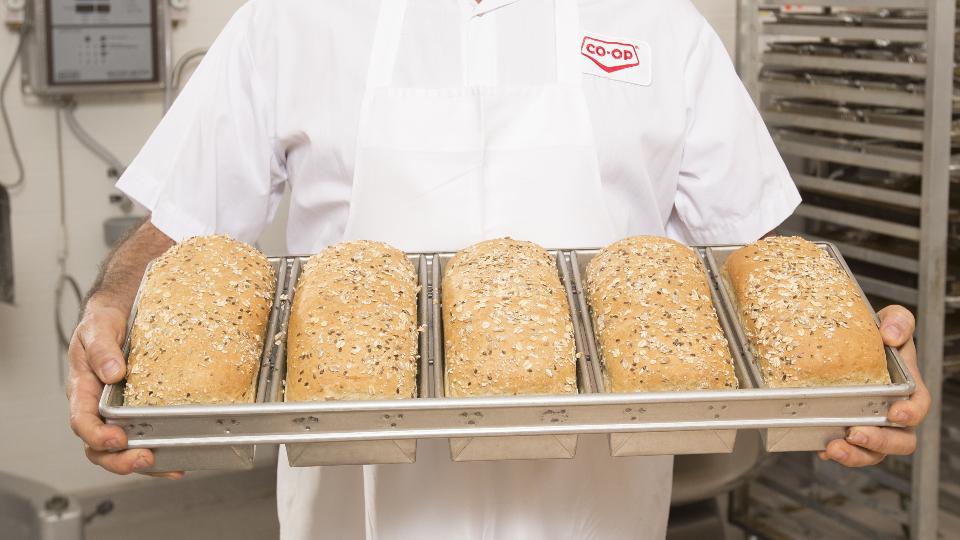 Bakery/Deli Clerk
Fort Qu'Appelle Marketplace
Hours:
Part-time -- 15-30 hours per week
Description:
MAIN DUTIES:
- Come to work with a positive, professional approach & attitude.
- Provide outstanding courteous customer service.
- Prepare, wrap, price and stock product as required and assigned.
- Maintain and display all types of deli & bakery products according to standards.
- Provide proper maintenance of equipment, monitor case temperatures and clean equipment regularly.
- Be familiar with and adhere to all sanitation and personal hygiene policies of the Co-operative and Government Legislation.
- Advise the Supervisor when orders for replenishment of inventory is required and to keep proper Mark-down Reports.
- Be familiar with and adhere to Prairie Co-op Policies and Procedures.
- Other duties as assigned.
KEY QUALIFICATIONS:
- Good organizational skills
- Strong interpersonal skills, self-motivated and energetic
- Ability to comprehend and follow all company procedures and regulations regarding food handling and sanitation.
- A courteous and efficient approach to handling customer requests, questions, and complaints.
- Available to work a variety of shifts between the hours of 5am – 8pm
Prairie Co-op provides a safety-focused working environment, a competitive salary, along with good training and development opportunities.
HOW TO APPLY:
Please submit your cover letter and resume to: hradvisor@prairiecoop.com
Attn: Human Resource Advisor
Prairie Co-operative Limited
Box 1330
Melville SK S0A 2P0

INQUIRY
For inquiry about this position, please contact the hiring manager Joni Guraluik, Bakery/Deli Manager at 306-332-5623, or by email to: prairiecoop.fortbake@sasktel.net
Application Deadline:
February 29, 2020
Discover more: