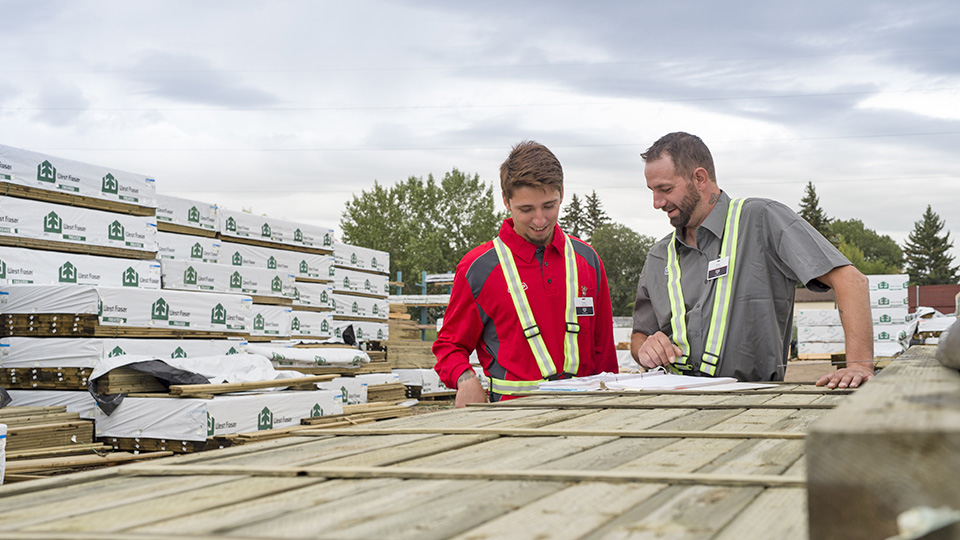 Yard Attendant
Melville Home Centre
Description:
Prairie Co-operative is hiring a Full-Time Yard Attendant at our Home Centre in Melville, SK.

Who we are:
Co-op does business differently. As a co-operative, we believe in working together to serve Western Canadians, delivering profits back to our communities and investing in sustainable growth.
What you'll do:
• Responsible to provide an exceptional level of customer service and maintain a safe and efficient operation while adhering to all company policies, procedures, and standards, including meeting established productivity standards.
• May process customer orders and purchases using the point-of-sale terminal to meet established productivity and service standard
• Operate and maintain all equipment and tools in a safe and responsible manner.
• Provide information, assistance and service to customers in a manner which will meet the needs, requirements and expectations of the customer
• Deliver product as directed by the manager in a professional and efficient manner.
• Any other duties as assigned
Why it matters:
Our team provides a range of products and services to support our member-owners. Through the work that we do, we help to build, fuel, feed, and grow Western Canadian communities together.
Who you are:
You are looking for a career in Home & Building Products and:
• Knowledge and experience in providing customers with estimates that outline overall building material requirements
• You are dependable, reliable, and have strong interpersonal skills
• You have a strong sense of workplace safety
• You are available to work a variety of shifts (Monday — Sunday)
• Must hold a valid Saskatchewan Class 5 or 5A driver's license and remain insurable under Prairie Co-op's Commercial Auto Insurance Policy.
• You believe in building relationships and collaborating to deliver solutions that matter most, and you recognize the value that different perspectives bring to meet shared objectives.
We encourage our Team Members to take advantage of learning opportunities, to grow and develop and to foster a culture of teamwork and innovation.
At Co-op, we embrace diversity and inclusion, and we're working to create a workplace that is as diverse as the communities we serve. We support and provide an environment that allows all to bring their whole selves to work.
Application Deadline:
March 9, 2023
Discover more: