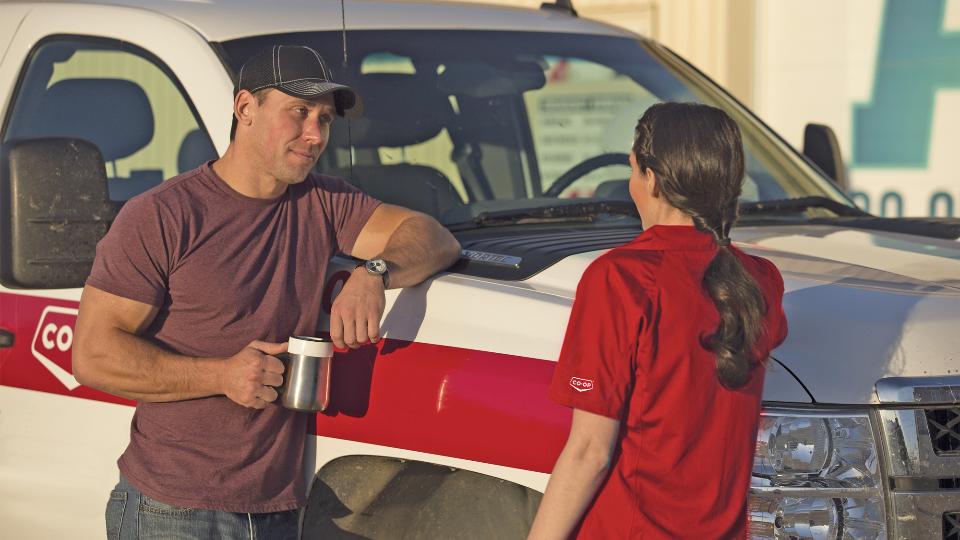 Ag Sales Representative
Cupar
Description:
Organization Profile
The Co-operative Retailing System (CRS) is a unique, multi-billion-dollar organization based on the fundamental principles of co-operation. It is comprised of a network of approximately 180 autonomous retail co-operatives across Western Canada along with their branch operations, and Federated Co-operatives Limited (FCL). FCL is the wholesaling and manufacturing arm of the CRS, which provides the retail co-ops with a range of products and services.
Prairie Co-op is dedicated to its members and communities by providing quality products and service in a sustainable manner. Currently we operate 12 locations in the communities of Melville, Lemberg, Fort Qu'Appelle, Lipton, Cupar, Strasbourg, Ituna and Kelliher, with over 12,000 members, 240 employees and retails sales in excess of 92 million per year. We are a leader in providing goods and services to our members in these communities.
Position Summary:
Prairie Co-op is looking for a full-time Ag Sales Representative, based out of our Home and Ag Centre in Cupar SK. We are seeking a self-motivated, ambitious, and energetic individual who is expected to administer a farm contact program with present and perspective customers, assist in developing the yearly forecast and marketing plan, and maintain the sales work plan.
The individual is expected to work both independently and as part of an Ag Sales team based in different locations. Exceptional communication skills as well as previous knowledge and work experience in the crop protection and seed business will be beneficial.
Duties and Responsibilities:
• Be accountable for sales and marketing of Ag and farm supply products within the designated trading area, including seed, fertilizer, ag equipment, propane and fuel, etc.
• Build network and develop relationship with existing and new accounts to understand their needs. Introduce Co-op Crop Supply products and resources to satisfy customer needs.
• Maintain the annual Ag Sales Representative Work Plan.
• Assist the management with the development of a yearly forecast and marketing plan.
• Work with Sales Agronomists to provide agronomic services to clients.
• Understand and follow all relevant Prairie Co-op policies and procedures.
• Ensure self-development is planned and implemented to improve knowledge and skills.
• Other duties as assigned.

Qualifications:
• Post-secondary education
• 3-5 years of progressive and successful sales experience in the field
• Commitment to ongoing development in the industry and relevant designations/knowledge areas (agronomy, chemical, seed, crop production, etc.)
• Valid Canadian driver's license with a clean driving record
• Must be legally entitled to work in Canada
Prairie Co-op offers a competitive salary and a comprehensive benefits package that includes extended health, dental, life insurance, long term disability, and pension, along with excellent training programs and opportunities for advancement. If you have the desire to develop and grow, the opportunities are endless.
If you feel this role would be a great fit with your skills and experience, and want to embrace the possibilities and evolution of this challenging and rewarding career opportunity, we look forward to having you join our team!
Please submit your application to:
Human Resources Advisor
Prairie Co-operative Limited
Box 1330
Melville, SK S0A 2P0
Email: hr@prairiecoop.com
www.prairiecoop.com
We thank all candidates for their interest; however, only those selected to continue in the recruitment process will be contacted.
Application Deadline:
September 30, 2020
Discover more: